Inspire your Group
into Action
Because slide presentations don't create transformation
Committed to guiding humans to design a life worth living,
a business worth growing and career worth dedicating to.
If you want fun, high energy on deep transformational and actionable topics, then I'm here for you!
From motivating corporate teams to motivating students and individuals, I can connect with your audience to go beyond inspiration and step into action.
Tanya MFK is an American Expat, living in Czech Republic and founder of Success By Design and host of The My Designed Life Show featured on FM radio, UI Media Network, online platforms, and through BingeNetworks TV.
After losing her husband to cancer at age 25, this recovering workaholic began a mission to eliminate the hustle culture that poisons our mind and body and focuses on teaching others to enjoy life while creating a clear and powerful road to success.
With over 19 years of experience in global marketing, business development and planning strategy working with companies that range from Fortune 500 and million dollar startups to artists and solopreneurs, she leads masterminds, courses, workshops and retreats to teach high performance humans how to untangle their goals, busy their lives, and unleash their vision into an actionable strategy without sacrificing joy or sanity.
Tanya has helped hundreds of men and women rebuild their lives with joy and balance in the midst of an overachieving mindset with science backed tools, processes, systems and frameworks. She goes beyond theory and moves into actionable steps to use here and now.
Her Signature program "Success Schedule" has taught hundreds of people from over 20 countries, 6 continents, and all walks of life from entrepreneurs, to retirees, moms and students how to redesign their time to live all their "want-to's" and "wish-to's" not just "have-to's"
Together, all her tools, workshops, programs and speaking is around one core idea: There is no someday. Your best life is now. (You just need to design it!)
Peak Performance
Goal Setting
Time Management & Productivity
Applied Neuroscience
Work/Life Balance
Wellness
Solopreneurship

Business Development & Strategy
Sales & Marketing with Integrity
Clarity & Focus
Healthcare/Clinical Immunology Business Development & Strategy High Performance Mindset
Ayurvedic Medicine Sports Nutrition Hari Om Yoga Traditional Chinese Medicine Kung Fu Life & Empowerment Coaching NASM Wellness Coach
All of Tanya's keynote programs, presentations and workshops are tailored and customized to each audience and can be presented virtually, hybrid or fully in person. In addition, most programs can be presented as a keynote, breakout, ½ day or full-day workshop or training.
There's only so much that inspiring quotes and mindset lessons can do for your motivation and productivity. Lasting change happens when we start at the core and rewire from the inside out. Learn to train your brain to support our goals, desires, and habits and mental patterns to create our best future selves, now.
In this presentation, we guide the audience through easy to grasp core concepts of brain mechanics (neuroscience) and relate them to specific actions they can easily perform to develop thoughts and habits that scientifically ensure motivation, focus, productivity and a winning mindset.
Your audience will learn how to:
Harness neuroplasticity to create the habits you want
Hack your focus
Be motivated when you don't feel it
Move into the best part of your brain for productivity
Use your environment to support your goals
Create a powerful brain through health & lifestyle
This program can be personalized for:
Employers struggling with decreased team productivity
Professionals dealing with overwhelm and efficiency
Individuals looking for science-backed tips to increase productivity & performance
Highschool & College Students in need of better focus and balance
SUCCESS SCHEDULE: DO ALL YOUR "HAVE-TO'S" AND "WANT-TO'S"
A NEW APPROACH TO PROGRESS & SUCCESS Yes. You can do it all. Do it without missing deadlines, working more hours, sleeping less, skipping more events, or making it up next time. Get the skills for Time Management, Productivity, Mindset, Balance, Project Planning and JOY, all wrapped into one daily scheduling process. 
Your audience will learn how to: 
Create Morning & Evening Routines that Support your vision 
Test top CEO daily practices for creating flow and peak states
Navigate and meet all their current Obligations, Commitments and Events 
Identify their true schedule and availability based in real time 
Learn the appointments every high performer needs in their calendar for success 
Finish tasks more effectively using neuroscience based techniques 
Craft your ideal day and scheduling for the life you want to live 
Understand how to Decline, Delegate and Delay 
Finalize your custom 30 day strategy plan with skills that you can use for life
This program can be personalized for: 
Employers struggling with lack of motivation & high turnover
TRAGEDY TO TRIUMPH: RESILIENCE THROUGH LIFE DESIGN
In this keynote presentation, Tanya takes you through her story of homelessness, loss of her husband and betrayal of her business partner and mentor to her world of travels, mindset and tools for hope, change, and transformation through a step-by-step guide of life design methods. This presentation is always packed with high positive energy and tangible, actionable and accessible take-aways that your audience of any make-up can implement immediately.
Your audience will learn how to:
Implement the 5 steps to a resilient life
Practical steps to increase resilience on a daily basis
To say no without guilt, to ask for help while maintaining your dignity and credibility
How to create a clear vision & plan for their life and career
The power of their hours to create good days that lead to a great life
This program can be personalized for:
Employers struggling with lack of employee disengagement & high turnover
Professionals dealing with big life transitions, disenchantment and lack of motivation
Individuals looking for inspiration, motivation and a mindset shift
Highschool & College Students dealing with stress & overwhelm
THE GOAL GETTERS MASTERCLASS: GOAL-SETTING SUCCESS
Research shows that only 92% of people fail to meet their goals each year. Most are using an old, outdated approach that leads to mounting frustration and undue stress. In this interactive, high-energy session, Tanya will provide participants with a fresh, innovative perspective on how to develop a game plan and maintain momentum to achieve their goals and objectives. Attendees will learn and implement her easy step-by-step process right away and also share these techniques with others to promote further success. Participants will learn new ways to empower themselves and others to get rid of unnecessary roadblocks, focus on what makes them successful, and then capitalize on these new methods. Based on Tanya's extensive experience helping organizations, associations, and individuals explore their full potential, she will expose attendees to a different approach to goal-achieving.
Your audience will learn how to:
Identify core values to set new benchmarks for their own personal and professional growth and development.
Apply the WHAAA method of goal-setting and MAAPSS Strategy system
Uncover their deepest motivation for their goals
Create a Roadblock Plan and set their environment to support them
Set at least one goal using new methods by the end of the session.
Plan Your Year Masterclass
Create Your Signature Program in 60 minutes
The 4 step business strategy
Inbox Detox: Self Management for Productive & Enjoyable Days
High Performance Routines: Create Daily Peak & Flow States
How to Work Efficiently from Home
Science Backed Visualization for Success
Solopreneur & Entrepreneur Series
*Contact us for full list of Solopreneur & Entrepreneur Workshops
What Our Clients are Saying...
Tanya MFK is a rockstar in every sense of the word. She personifies excellence, intelligence, and humility. As a conference host, one of the things I look for is how easy is this person to work with because there are a lot of moving pieces. Not only was she easy to work with, she was pleasant. She was funny. She was fun. She was giving. She was humble. She was amazing. She brought it! She electrified the audience! Emails poured in praising me for giving them Tanya MFK – she was just that good.
DR. SHARALYN PAYNE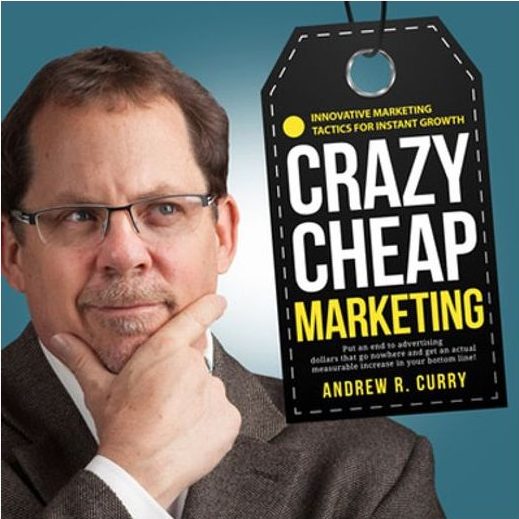 Tanya is a wealth of knowledge for growing and supporting small businesses. She is a well prepared and enthusiastic guest that knows how to connect with an audience. I wouldn't think twice about having her speak for us again.
ANDY CURRY, MONEY INC., CRAZY MARKETING
It is rare to engage in conversation that leaves you feeling like you have a new companion in your learning journey. Tanya MFK is courteous, curious and entertaining. She is brilliant in bringing ideas together and distilling how to take action on a broad range of topics. A conversation with Tanya MKF is one you do not want to pass up.
LAURA AND NICOLE, BARE SLATE INC.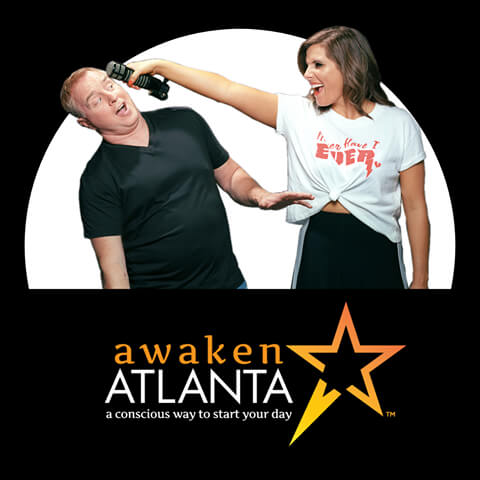 Tanya was amazing! What a hip, down-to-earth, beautifully fun and intelligent woman. The experience went seamlessly, and she led with bold, clear and engaging information. You feel empowered and equipped after listening to her. Her workshops and mind-body soul retreats are exactly what the world needs right now. I would recommend you book Tanya today!
AWAKEN ATLANTA SHOW, TIM RAY & SHANNON MCVAY