Strategic and Purposeful Content for Entrepreneurs: A Mini Guide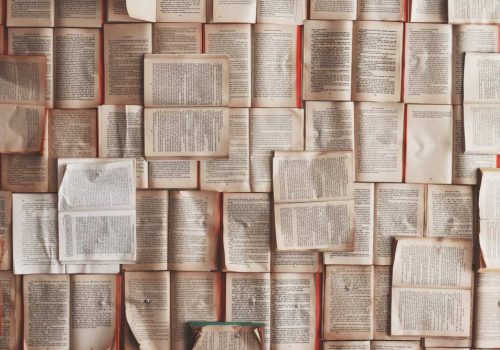 Unlocking the Power of Purposeful Content: A Guide for Entrepreneurs
Every year in the final quarter, our Success by Design Mastery group takes 3 months to prepare everything they need for their business in the following year.
In this case, my clients are almost completely finished planning their entire 2024.
This month we are finalizing our content calendar to support our sales calendars, and I wanted to share with you some core points we discussing.
But before we get started, remember this:
Marketing (and content) is not about you needing to become a full-fledged marketer.
Too often marketing advice to entrepreneurs is taught by marketers who make money for every post and campaign they make.
You run a business, and you get paid when someone buys your product.
Marketing for you is about harnessing the power of content strategically to serve your audience and grow your business.
Why Content Matters More Than You Think
Content isn't just about conveying information; it's about laying the foundation, shaping your audience's mindset, and guiding them toward a decision — hopefully, one that involves your product. Think of it as the bridge between serving non-clients and converting them into loyal customers.
So what should you do?
First, Start with Quality Consumption
Before we even think about creating content, let's talk about improving the quality of content you consume. Your content diet has a significant impact on what you put out into the world. Start by:
Assessing Your Current Feed: It might be time to unfollow, mute, or unsubscribe from sources that don't align with your goals.
Optimizing Your Future Feed: Find and follow people you resonate with. Seek out those who inspire and educate you.
Analyze Their Strategy: Look at how your curated list uses content to connect with their audiences. Understand the channels, topics, frequency, and engagement methods they employ.
Content's True Purpose
Solving Problems: Your content should address the problems your audience faces. It's about understanding their symptoms, identifying the issues, and offering solutions.
Building a Foundation: Think of content as the groundwork for tackling a particular problem. It should guide your audience towards potential solutions, with your product being one of them.
Many Forms, One Goal
Content comes in various shapes and sizes. It's essential to choose the formats that resonate with both your audience and your abilities:
Written Content: Blog posts, e-books, whitepapers, case studies, and more.
Visual Content: Infographics, photography, illustrations, and slide decks.
Video Content: Tutorials, webinars, vlogs, interviews, and more.
Audio Content: Podcasts, audiobooks, and interviews.
Interactive Content: Quizzes, polls, interactive infographics, and calculators.
Social Media Content: Posts, stories, memes, and user-generated content.
Long-Form Content: Reports, theses, courses, and more.
Other Content Types: FAQs, templates, checklists, and more.
The golden rule here is to choose 1–3 content styles that you can create consistently.
The key is consistency.
Remember, the best content style for you is the one you can stick to.
Alignment is Crucial
Ensure your chosen content type aligns with your business goals, audience preferences, and the platforms you use. Maintaining a balance between various content types keeps your audience engaged and caters to their diverse preferences.
Problem-Solution Mapping
How to narrow down on all your content ideas?
List down three key problems your product or service solves.
Then, brainstorm content ideas that tackle these problems head-on.
People recognize their problems way before they understand the solutions.
Collecting & Storing Content Ideas
Don't let those brilliant ideas slip away! Create a place to capture and store all of your content ideas, and keep them organized for easy access and execution.
I use Notion for almost everything, but especially for storing my content ideas.
Remember, content isn't just about filling up space on your website or social media — it's a strategic tool to educate, filter, and serve your audience.
By the time they're ready to make a decision, they should be well-acquainted with the value your product offers.
So, entrepreneurs, embrace the power of purposeful content. It's not about becoming a marketer but about shaping your audience's mindset and helping them see the value of your product.
Content is your ally on this journey of growth and success.
P.S. Whenever you are ready…here are 4 ways I can help you grow your business and strategize the life you dream of:
1. Ready to build s Strategy Plan in 20 minutes?
Let's meet: Book a NO-Catch, NO-Pitch Strategy Plan Session HERE

2. Want to Stop Feeling Busy, Create Predictable Days & Regain your Sanity? Check out My Success Schedule HERE. Your investment is $197 and includes 1 Private Coaching session with me.

3. Ready to Stop the Lone-Wolf journey and be supported with a coach and peers with a personalized strategy plan and skills development? Success By Design is 12-Month Customized Support Mastermind Membership to build your strategy & skills to optimize profit and joy. It's a 6K investment and will deliver more than any program you've seen out there. 
(CLICK HERE to visit a private member session as our guest)

4. You're powerful, have a bias for action, and a track record of success, but crave something more? If you know you're ready to do the deep work to become the next-level YOU- Let's have a human-to-human conversation about what that might look like. Book HERE